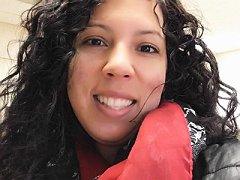 Registered user since Mon 18 Feb 2019
Bio:
I am a Ph.D student of Hispanic Studies Program at Western University, Teaching Assistant of Digital Humanities, and Research Assistant at Cultureplex Lab. I hold a Bachelor degree in Computer Sciences at Universidad de las Ciencias Informáticas in Havana, Cuba. I have more than 10 years of experience in Software Industry working in several projects related to Digitization, Big Data, and Business Process Management.
My research interests are focused primarily on software engineering, data science, artificial intelligence, network analysis, and statistical models. I enjoy sharing quality time with my family, traveling and reading. I speak Spanish, English, and French.
Affiliation:
Western University
Research interests:
Machine Learning, Data Analysis, Software Engineering
Contributions