First-time ICSE attendees received an invitation to attend a Newcomers Reception held on the eve of the main conference at the Maison du éstudiants (Pavilion E) at École de Technologie Supérieure. The goal of this event is to give newcomers a chance to meet other first-time attendees as well as some long-time attendees in an environment where it will be easy to identify others with similar research interests. Long-time attendees are enthusiastic to provide you a warm welcome to ICSE!
Montréal has some amazing destinations (See our page on Montréal!) – but none of them have the capacity to hold ICSE! Instead, the ICSE Reception will focus on exceptional food and exceptional company. Mix and mingle with conference attendees on the Fairmont convention floor after the ACM/IEEE Town Hall meeting.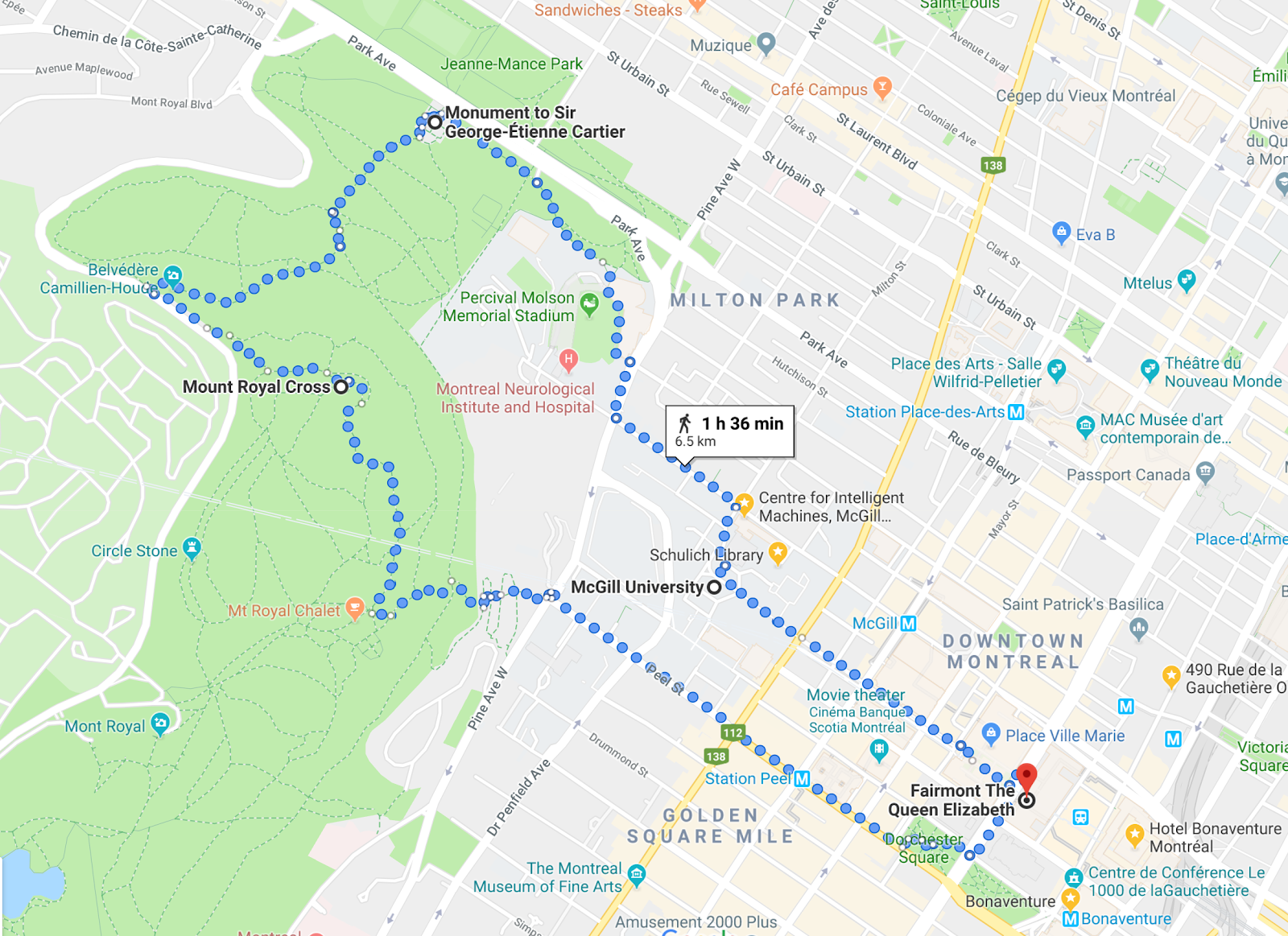 As per ICSE tradition, there will be a morning run – up to Mont Royal! We leave the Fairmont lobby at 7:00am sharp and will head north on Rue Peel, through the Golden Square Mile and begin our ascent towards the Mont Royal Chalet. On reaching the Chalet, there will be a stop for photos with stunning views of downtown Montréal and the St. Lawrence Seaway. After catching our breath, we will proceed through the park to the Mont Royal Cross, for a northeastern view of Mile End and the Olympic Stadium. Finishing our descent, we will head towards the Sir George-Étienne Cartier Monument. As we return downtown, we will make our way through McGill University, returning to the Fairmont by 8:15am, in time to shower and enjoy the morning sessions. The route is 6.5km. Expect a mix of pavement and dirt trails, with a steep 231 metre ascent and leisurely descent. Runners should be reasonably fit. Register in advance.
If you want to experience Mont Royal and the views, but not at a sprint, there will be a walk from the Fairmont to the Mont Royal Chalet and back. We leave from the Fairmont lobby at 6:30am sharp, to have time to climb, enjoy, and be back by 8:15am.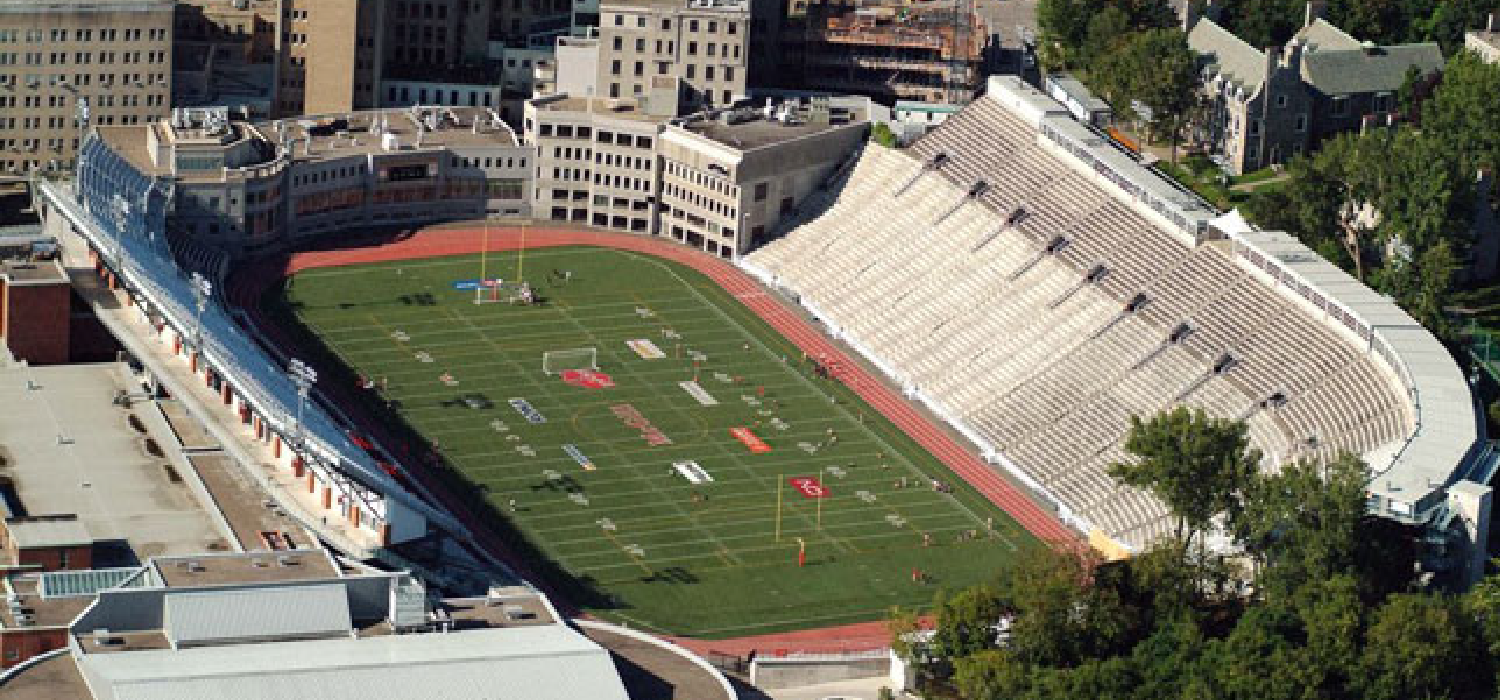 Another tradition! The ICSE soccer game will take place at McGill University's Molson Stadium. We will leave from the Fairmont lobby at 15:45pm (it is a 20 min walk to the field). If you are late, then ask for directions to the Molson Stadi-um at 475 Pine Ave West.
We have access to two change rooms 30 minutes before and after game time. Bring clothing and shoes suitable for field turf. We will provide soccer balls, pinnies, and water.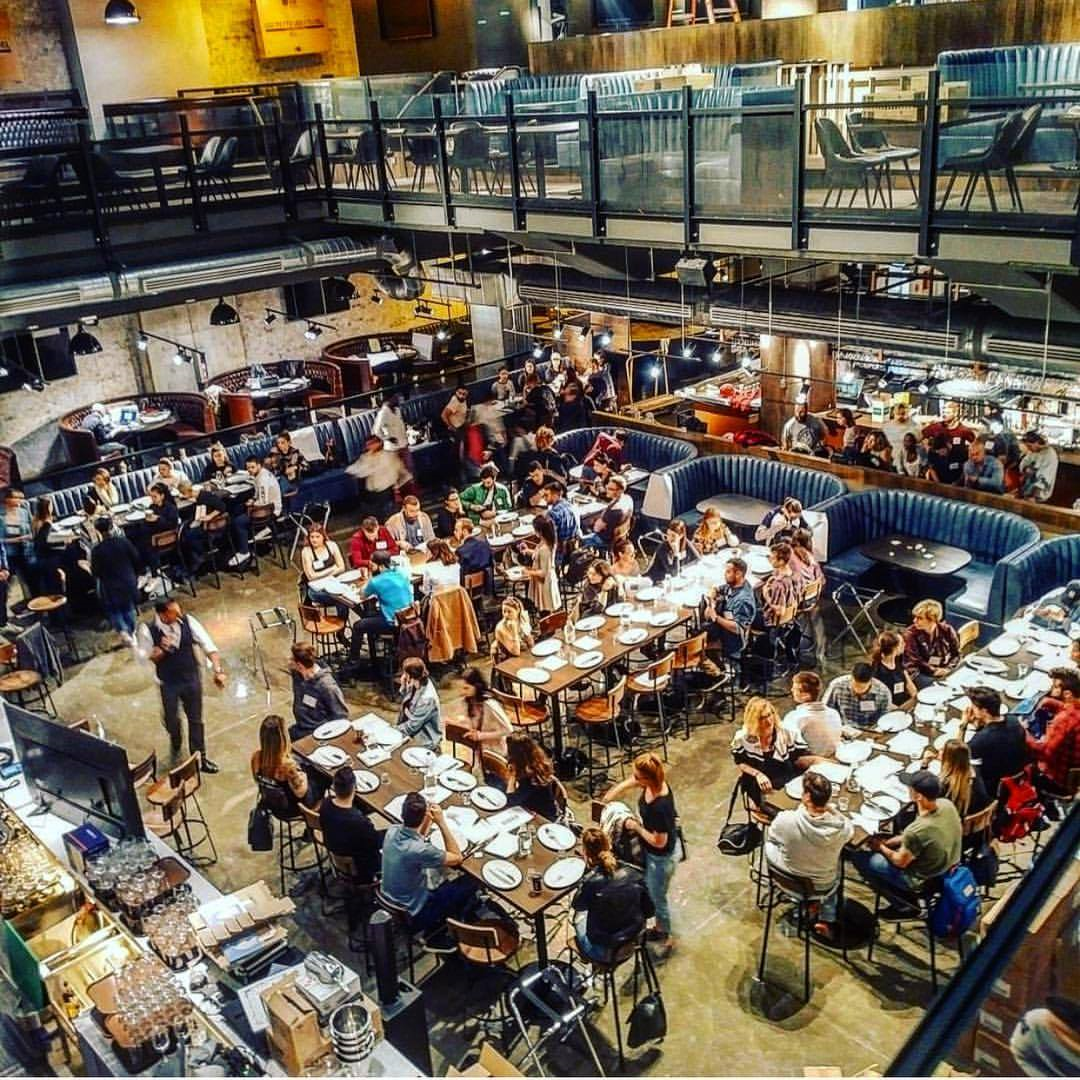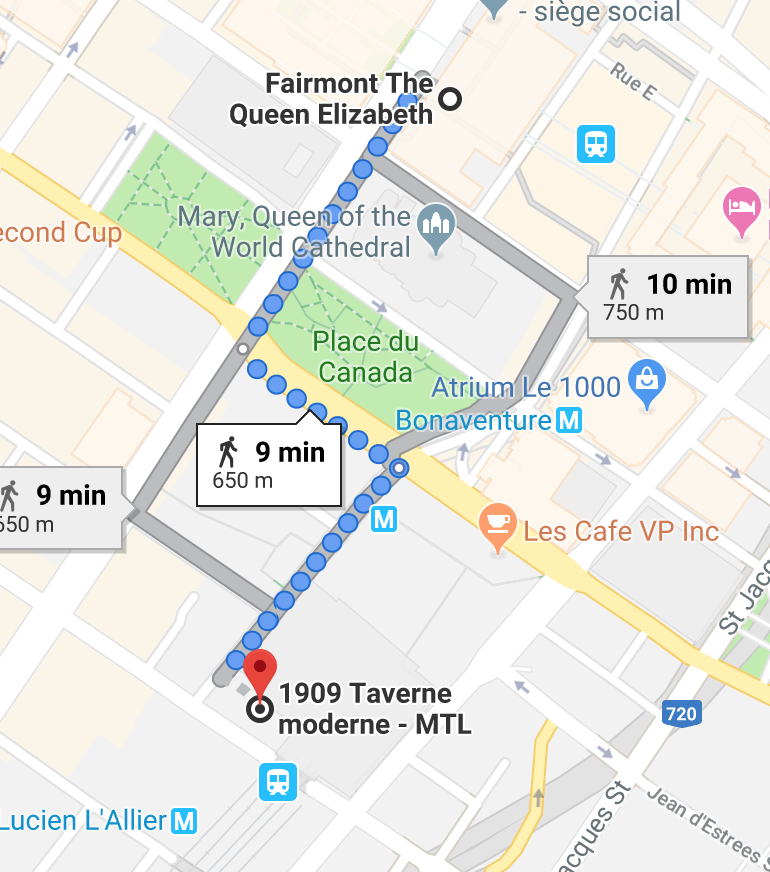 On Thursday night, ICSE takes over all three floors of 1909 Taverne Moderne. The Taverne is known for its locally-sourced cuisine and its wide selection of local draft beers. Some of the internationally-known culinary specialties of Québec include artisanal cheeses, maple-flavored dishes – and yes, poutine!
The venue boasts the largest digital screen in Canada, on which we'll show photos from this year's ICSE as well as photos from past ICSEs. Look for familiar faces.
The music starts at 9:30pm and continues until midnight. With three floors to choose from, you can socialize on the top floor or dance the night away on the lower floors.
Remember to wear your conference badge and bring your banquet ticket – you will need both to get in the door.

The venue is a 10min walk from the Fairmont hotel:
1909 Taverne Moderne
1280, Avenue des Canadians-de-Montréal
Montréal (Québec) H3B 5G0