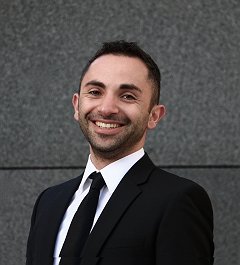 Registered user since Mon 18 Feb 2019
Bio:
Raffaele Fabio Ciriello serves as an Assistant Professor of Information Systems in the Business IT Department of the IT University of Copenhagen (Denmark) since April 2017. He holds a PhD (2017) and M.Sc. (2014) in Informatics from the University of Zurich (Switzerland) and a B.Sc. (2011) in Information Systems from the University of Stuttgart (Germany).
Raffaele's focus on digital innovation in research and teaching has led him to collaborate closely with many different companies, such as Avaloq, Netcetera, KPMG, Deloitte, and Danske Bank, among others. Besides, he has gained industry experience by working as a software engineer for the leading Swiss banking software provider Avaloq.
In his dissertation, Raffaele studied innovation practices in the Swiss software industry. His current research focuses on digital innovation practices and blockchain social networks. Raffaele has to date authored over 20 academic articles, which have appeared in European Journal of Information Systems (EJIS), Business and Information Systems Engineering (BISE), International Conference on Information Systems (ICIS), International Conference on Software Engineering (ICSE), European Conference on Information Systems (ECIS), and Hawaii International Conference on System Sciences (HICSS), among others.
Raffaele has won the ITU Award for Teaching Excellence (2018), he has been admitted to junior faculty symposia and doctoral consortia of leading conferences (ICIS2017, ICSE2017, WI2015, ICIS2014), and he received the Alma Mater award for outstanding theses (2012).
He lives in Copenhagen with a wonderful wife and an incredibly lazy cat.
Affiliation:
IT University of Copenhagen
Research interests:
Software Engineering, Information Systems, Digital Innovation, Blockchain
Contributions